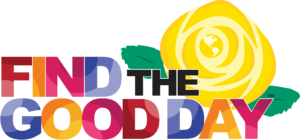 International Find the Good Day – created by The Junior League – is dedicated to finding the good in yourself, your community, and the world around you.  On September 14, 2023, Junior Leagues across the organization will host events, serve their community, and raise awareness for finding the good. Whether it is a community fair or a self-care event for local leaders, Junior Leagues are dedicated to celebrating and appreciating the good in their community.
"Find the Good Day" is an opportunity for individuals, families, and organizations to come together as changemakers and create a ripple effect of positivity throughout our community. It is a day to reflect on the goodness within ourselves and find inspiration in the acts of kindness we've witnessed and participated in throughout the year.
Junior League of Waterloo-Cedar Falls invites everyone to join in the festivities and make a difference on this significant day. Whether it's through acts of service, volunteer initiatives, or simply spreading positivity through kind gestures, every contribution has the power to create lasting change.
In the spirit of celebration, Junior League of Waterloo-Cedar Falls encourages participants to take photos and share them on social media. Tag Junior League of Waterloo-Cedar Falls on Facebook or jrleaguewcf on Instagram and use the hashtags #FindTheGoodDay and #JLWCF to be featured on our platforms. Let's highlight the dedication, passion, and hard work that goes into spreading kindness and positivity.