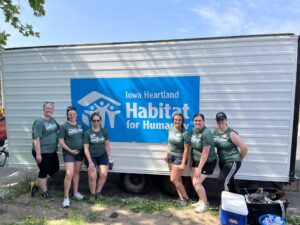 The Junior League welcomes all women who value our Mission. We are committed to inclusive environments of diverse individuals, organizations and communities.
We are a group of women united in our purpose to improve life in our communities.  We have nearly 300 Active and Sustaining Junior League members working toward our goals.
Benefits of Membership Include:
Training in the areas of effective voluntarism, personal growth and leadership skills
Exposure to a wide variety of volunteer opportunities within Junior League and throughout the community
Opportunities to network and develop friendships with other women through project work and social events
Junior League women make things happen – we form strategic partnerships, create innovative programs and raise funds for exciting community initiatives. So what sets Junior League volunteers apart from the rest? We are not only women who want to improve communities, we are women with the training and skills to make it happen.
If you are interested in joining, please contact our New Member Chairs at jlwcfnewmember@gmail.com.